The inspiration blog for next week on the Art Journal Caravan is the blog from
Ann Wood
and OMG she is amazing. The things she makes, the things she saves, the things she buys.. I luvvvvv it!
So when the word next week was the word "mend" I just had to jump in and make something fun. So because of my beginning obsession of ballerina's I decided to give it a go. i am aware that next week didn't start yet LOL but I was too excited!!
I was kinda scared at first because it was my first time creating something with fabrics, my first time sewing EVER, so I really had nothing by hand that I could use.
It all started with this;

An old scarf I didn't use any more.. I thought it would be a good body color for "tutu" so I gave it a go. Searched for a ballerina pattern online and started cutting and sewing.. handsewing, gosh.. it took me forever and my hand was cramping and beginning to feel sore because of the needle.
After 1 night it started to look like this: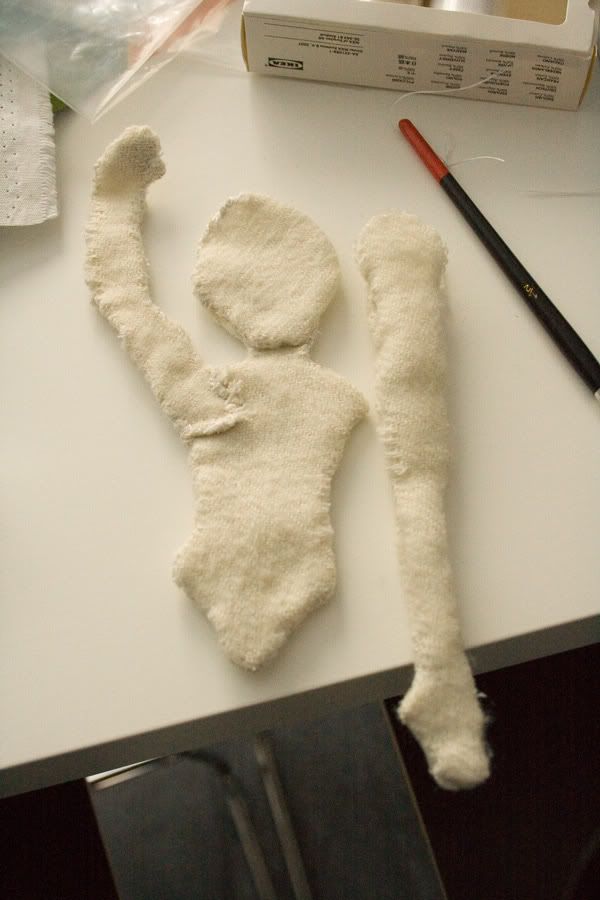 And after another day intense sweing it looked like this:


At first I loved her, then I really didnt like the way she looked, but I am quite pleased with "tutu" right now.. I cut the lace from a nightgown I got from my grandmother that was in the back in my closet. I used some pantyhose for the waistband and the hair ties and a little light pink fabric from a fabric napkin I found in a box. The black hair is from a very thick wool..
Now the only thing is.... she is too big for my art album..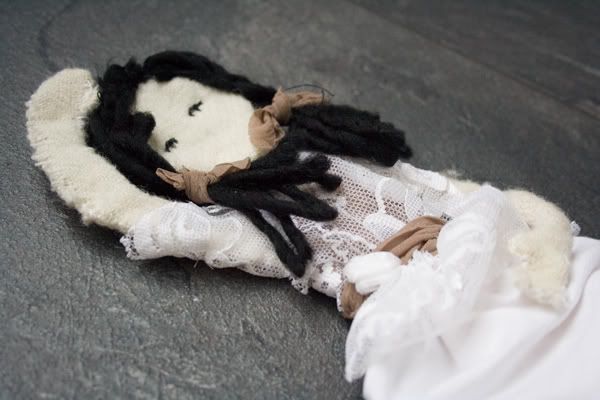 So I have no idea what to do with "tutu" yet..
Love to know what you think of her!

Mendy